Parent survey highlights success of distance learning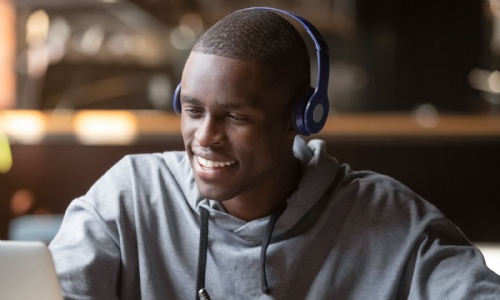 The coronavirus pandemic has had a huge impact on the education sector with schools and services having to quickly adapt to the new digital-only climate. At The Complete Education Solution (TCES), the majority of our services moved online during lockdown, providing remote learning to our pupils and thus ensuring that they were kept actively engaged during this crucial period.
To ensure that we delivered the highest standard of education we conducted two surveys on the effectiveness of our distance learning service during lockdown. Following the first survey we made some adjustments to better suit the needs of our pupils and parents. We made regular contact with all parents and carers and designed new strategies to increase pupils' engagement. The changes made were reflected in the second survey which demonstrated that parent satisfaction and pupil participation had increased.
Most notably;
95% of parents were 'satisfied' or 'very satisfied' with the Distance Learning Packages
81% of respondents found that their child was fully engaged with the programme
92% of pupils found the work they were provided with interesting and engaging.
These results reinforce how well TCES adapted to the challenge brought on by the pandemic, particularly by continuing to maintain high standards of teaching and support. Indeed, one parent's feedback wrote that her son's learning package was "very personalised" and that staff had "continued to be mindful of his specific needs throughout."
Alongside remote learning, we launched our TCES Home Learning service which, post lockdown, has continued to provide distance learning for those children and young people otherwise unable to access education due to school attendance barriers.
With our Distance Learning Packages proving so successful, TCES Home Learning seemed a brilliant initiative for those students who struggle within a school environment. TCES Home Learning allows children and young people with ASC and SEMH needs to engage in the full curriculum whilst avoiding elements of a classroom that would induce stress or anxiety and thus prohibit engagement.
Our Home Learning service delivers bespoke 1:1 academic and wellbeing support packages, also providing necessary equipment to allow engagement, to ensure that no matter the cause, there are no gaps in between educational placements.
If you have any questions about our service, please visit our Contact page.