Meet the Head of Home Learning: Sandra Rey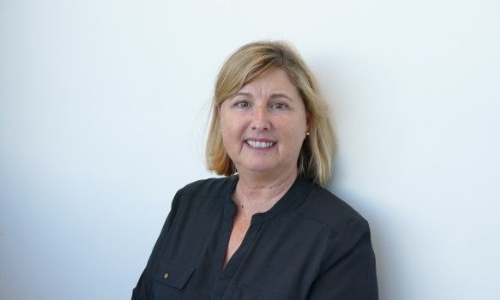 Sandra recently joined TCES as Head of our newly launched Home Learning service. She has worked in mainstream, specialist, and corporate education. Her roles and focus are to utilise her business acumen and educational experience to further establish the TCES footprint in home learning by working in partnership with our Local Authorities, schools, communities, parents/caregivers by addressing the needs and educational gaps of the children and young people assigned to our care. We caught up with her to find out a little more about her involvement in and oversight of the TCES Home Learning service.
Why did TCES launch the Home Learning service this year?
TCES supports and educates neurodiverse children and young people who have complex needs; these exceptional children and young people present mainly, but not exclusively with Autistic Spectrum Condition (ASC) and/or Social, Emotional and Mental Health needs (SEMH) with a high prevalence of comorbidities. TCES Home Learning is an extension of the wider TCES Group, which accommodates those pupils who have been unable to succeed in mainstream schooling and have either have been excluded, or present with significant anxiety resulting in school absenteeism.
TCES Home Learning offers these children an alternative to keep them in education and simultaneously provides the additional specialist support and therapy they need in the form of a holistic package, delivered face to face or virtually.
TCES identified that many children are marginalised, vulnerable and unable to access the curriculum due to their past academic history. Exclusions and rejections exacerbate emotional and behavioural issues, which further excludes them from school life. Consequently, these children often have high anxiety and school phobia.
This is why TCES Home Learning, which offers both virtual distance learning or home based one to one learning with a bespoke curriculum acts as a successful solution. Our model engages and ultimately reintegrates the child and family back into education structures.
What progress has been made with Home Learning – how far has the service come and what milestones has it reached?
Whilst we are still in the early stages of our development, we have already had some excellent engagement by our children and their parents. We have fine-tuned our incredibly bespoke packages, including the curriculum and our therapeutic approach to suit the needs of the individual child.
Moreover, our tutors and therapists are highly qualified and experienced and thus are able to adapt and differentiate the curriculum to effectively serve the needs of the child. Our aim for each child is what we call our 'isolation to independence' journey which involves moving forward at their pace whilst simultaneously challenging them and enabling them to reach their full potential.
Isolation, to engagement, to full re-integration into a school or vocational facility is our ultimate aim.
A particular milestone that stands out for me is that we have already had one pupil who has reintegrated back into a small group learning environment for further education.
What makes the TCES service unique to other similar services? What makes TCES Home Learning service is so effective?
Every organisation is different however, we are not anything like a typical tutoring service. Instead, we seek to provide a full five-part curriculum experience which helps pupils to benefit from the same level of academic, therapeutic and wellbeing support as they would in school. We provide a child-centred and strengths-based approach, which we have found to be the foundation of a successful model to achieve our aims for our pupils. We start our interactions with our prospective pupils and their families by seeking out the talents and gifts that they already have. Moreover, our curriculum is holistic, and our therapeutic approach is key. If the child requires it, specialist distance therapy is available as part of the Home Learning package.
Uniquely, we focus on lifelong learning and this is heavily incorporated into our curriculum. We want to develop an independent thinking child ready to pursue a career path and become a functional member of our society.
Our staff's unwavering dedication, commitment, and hard work to building positive relationships with pupils, parents and communities is unparalleled.
What Home Learning events and webinars have been happening? Is there a plan to have more events and webinars?
TCES Home Learning had two very successful webinar events last year, one of which formally introduced attendees to our service whilst the other was a more general event with ADHD expert Fintan O'Reagan.
The aim of the webinars was to add additional value to those connected to us and the SEN community as a whole. Whether it be imparting knowledge on how to deal with and support SEN children or simply to serve as a reminder that we are here to support those children who are without SEN provision.
The overall response was overwhelming. We thoroughly enjoyed the experience and found that the conversations sparked between TCES and attendees proved to be beneficial for all parties. We will strive for more webinars this year so that we can continue to share best practice amongst educational professionals, parents, carers and local authorities alike.
Our upcoming webinar will address our unique therapeutic educational approaches. Not to be missed!
In this climate, how can we further improve distance learning packages to those children who are currently without SEN provision?
The present climate has offered opportunities and created barriers in equal measure. TCES Home Learning is the answer for children and families who are vulnerable and must isolate. Our highly qualified, specialist teachers are still able to engage these children, ensuring no gaps develop in their education, especially those preparing for exams. We can also ensure that even if children cannot be in school, they will have a virtual peer group and so the opportunity to make friends and socialise is available up until the wonderful day when we can support their integration back into a school.
For those children who are experiencing high levels of anxiety in these unprecedented times and who do not want to engage at a school, TCES Home Learning has the solution and can help.
We can engage children for short periods of time, offering hourly tuition and therapy as an additional service or we can offer our full-time packages; a full curriculum with built in therapeutic provision according to the specific needs of the child.
What can we expect from Home Learning in 2021? What are your visions for the service?
In 2021, we are hoping to grow in such a way that we are able to accommodate and help many more children who are not currently receiving any educational input. We want to reach and help those who are unable to socialise due to being isolated or due to their emotional needs and diagnosed conditions. That is our social mission.
We want to continue to provide a quality service, engaging our children and young people in their educational plans so that we may ensure positive outcomes for them. We want to have our young people, their parents and caregivers, and the local authorities as ambassadors for us so that TCES Home Learning is known as the place one can turn to for an exceptional educational provision.
Our vision is to be the first port of call on where to go to transform educational experiences for children with complex needs who are presently excluded: to think of TCES Home Learning as the solution. Bringing integrated learning to you!